Meet the Parish Pastoral Council
Catholic pastors consult pastoral councils in order to be better leaders. In brief, the work of the pastoral council is pastoral planning. Although pastors preside, councillors may serve as chairpersons and facilitators, especially if they are good at helping the flow of discussion and the achievement of consensus. The goal is to help councillors make present the wisdom of the community.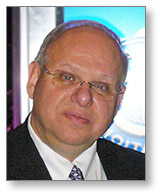 Charlie Jackowski – President
Charlie has been a parishioner of Saint Pius X for over 33 years. In addition to serving on the Parish Pastoral Council, he is also a Eucharistic Minister and assists with the Peer Ministry. He previously served on the Parish Council from 2003 - 2007, and was President for 3 years. Charlie lives in Middletown with his wife, Patti, and is employed as the Senior Accountant for The Tomasso Group in New Britain.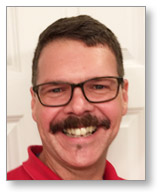 French Lewis – Vice President
French grew up in central NJ, he joined Saint Pius X in the early 2000's after moving to Connecticut for a job. He has been a lector for several years, and has recently gotten involved with the CYFM Center in Garrison, NY. French enjoys spending time with his wife, three children, two birds and dog.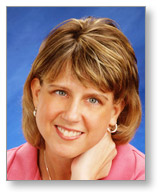 Barbara Doczy – Secretary
Barbara has been a member of St. Pius since 1995. She has sung with the church in the choir, in the folk group, in Godspell, in St Pius: The Musical, and is now cantoring. Barbara taught religious ed for a short time. Barbara served 3 years on the parish council some time ago, and found it rewarding, she is doing it again. Barbara is an IT professional, and sometimes an actor and stage manager. She resides in Middletown with her son Maxwell.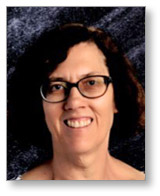 Julianne Boucher
Julie has been a parishioner at St. Pius X since 2001, most often attending 10:30 Mass. She was a faith formation teacher for several years. In the past, she has worked as an organist and cantor at several different churches. She served as the music minister for the LifeTeen program at St. John Church, Cromwell. Julie is a music teacher at Dag Hammarskjold Middle School in Wallingford. Julie is married to Terry and has two daughters, Jessica and Elizabeth.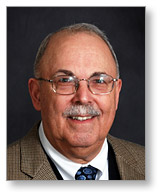 Fred DiMartino
Fred is a native of Washington State, moving here in 2003 with his first wife Kate. In 2011, Kate passed away and in 2012 he met and fell in love with a native of Middletown, Lucy Miano. Upon their marriage in 2013 he inherited 40+ close relatives (and growing) insuring his roots here in Middletown are firmly planted. This is Fred's second tour serving the needs of St. Pius. First tour was during the stewardship of Father Bob and the 50 Year Jubilee growth and renovation. He lectures at the 7:00 AM Mass every Wednesday Morning and assists the Men's Club for a number of their endeavors during the year.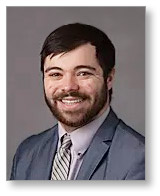 Regis O'Neill, Jr.
Regis is a lifelong Middletown resident who has been at Saint Pius X for every one of his 23 years. He works as a Youth Minister at St. Bridget of Sweden Parish in Cheshire and does freelance voiceover work on the side! While at Saint Pius X, he's been involved with a variety of ministries and programs, including the choir and the Peer Ministry Team. You'll usually catch him at the 9:00 or the 10:30 on Sunday mornings with his family. This is Regis' second term on the Parish Pastoral Council, having served as Youth Liaison to the Council in 2013-14.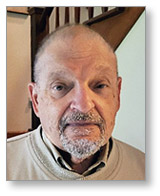 Gary M. Nenninger Sr.
Gary has been a member of Saint Pius X since 1960, serving as an usher since 1987. He was married at Saint Pius, as was his daughter, and all of his children and grandchildren were baptized here. Before retiring in 2013, Gary was employed at the same company for 47 years, holding several positions in the Quality Assurance Department. His time is now spent with his constant companion "Sir Matthew of Willowbrook, Lord of Cromwell" better known as Matty. Gary enjoys working outside, building model cars, doing artistic work on the computer, and being webmaster for a Ford Falcon Car Club.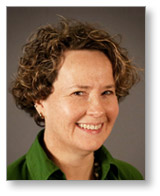 Paula Stuckart
Paula most often attends 5pm Mass and serves as a lector. At St Pius, she is on the communications committee and was the producer of
X: A Pius Musical
. In other parishes, before finding a home at Saint Pius X, Paula has been a lector, faith formation instructor, and youth group leader. Paula lives in Middletown and is employed as a medical editor.
Ex-Officio Parish Pastoral Council Members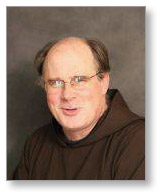 Fr. Martin Curtin, OFM Cap
Born June 21, 1958, Madison Wisconsin
Parents: William and Mary Curtin of Storrs CT
Sister: Mary Ellen Curtin Goldgar Hopewell NJ
Education:
E.O. Smith High School, Storrs CT- 1976 graduate
Colby College - 1980 graduate
Teaching Certificate - UConn 1982
Theology Maryknoll School of Theology - 1990 graduate M.Div.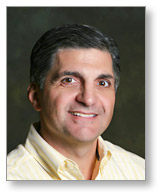 Dale Aldieri
Dale is a current Parish Trustee and Chairman of the Parish Finance Council. He has been a Parishioner of Saint Pius X since 1986, after marrying his wife Sandy (a Middletown resident). All three of his children were baptized and confirmed at Saint Pius X. He has served as Lector and Eucharistic Minister; was a member of the Men's Club and Justice and Peace Ministry.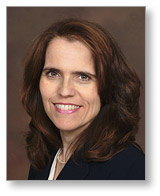 Jennifer Antognini-O'Neill – Trustee
Jennifer has been a parishioner since 1992 when she married and moved to Middletown. She and her husband Regis have three children. They have worked in youth ministry, and have been helping couples prepare for the Sacrament of Marriage for over 15 years. Jennifer has also served as a lector, catechist and member of the women's ministry. She is an attorney who devotes a portion of her practice to assisting refugees and immigrants.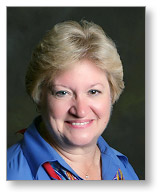 Kathy Lampron
Kathy has been a member of Saint Pius X her entire life; her parents were founding members Bill and Joanna Fortin. She has been an Administrative Assistant at Saint Pius X since 1993. She enjoys her supporting role within the Parish, and says "It's a wonderful feeling to work for, and with, so many dedicated people!" The joy in Kathy's life are her two granddaughters, her family, friends and her two Siamese cats. She also enjoys gardening and baking.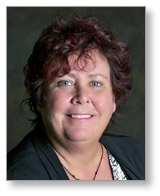 Carol Butler
Carol has enjoyed sharing her faith with both students and adults since 1992. Her first introduction to the Capuchin Friars of the Province of Saint Mary began in 1994 and has been ongoing since that time, both in Garrison, NY and here at Saint Pius X Church. She became an employee of the Parish in the Faith Formation Center in 2008, and as a family formally joined as parishioners in 2009.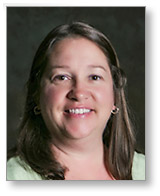 Kimberly Molski
Kim has been a parishioner at St. Pius since 1992 and began working as Coordinator of Faith Formation here in 2009. Kim and her husband Marshall have three grown children and are learning to enjoy their empty nester lifestyle. She has lived most of her life in Middletown where she has liked volunteering in Scouts and Middletown schools over the years. Kim enjoys reading, cooking and spending days at the beach.